Events
In Search of 'Protection' - Buddhism, State and Military in South Korea
Vladimir Tikhonov, Department of Culture Studies and Oriental Languages, Oslo University
November 10, 2021, 5:15 - 6:45 pm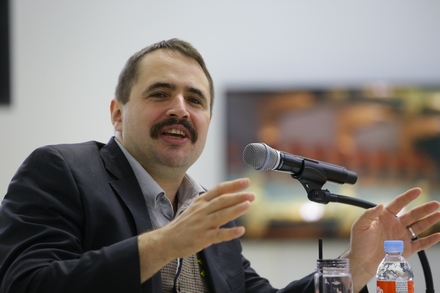 South Korea is often cited as an example of a relatively free and highly pluralist religious market. It has no state religion, and demonstrates a high grade of religious diversity. My presentation, however, will attempt to outline the patterns of state intervention into the functioning of this market, using the issue of military chaplaincy as a case in the point. Buddhism, both strictly controlled but also, to a certain degree, privileged (compared to, for example, Korean new religions) by the Japanese colonial authorities in 1910-45, was downgraded by Syngman Rhee administration (1948-1960) staffed, on the top, mainly by Christians. Christianity's unofficial status as state's preferred religion was reflected in its monopoly on the proselytization in the military ranks. Protestant and Catholic chaplaincies in the military were established in 1951 and then contributed greatly to the high-tempo growth of churches in post-Korean War South Korea. Buddhist chaplaincy was first permitted only in 1968, as large number of Buddhist draftees was to be sent to fight in Vietnam. Since then, it has been seen by the Buddhist community as a crucial tool in securing the loyalty of the draftees. As I will attempt to demonstrate in my presentation, the cooperation with the state, aimed at ensuring smooth functioning of both military chaplaincy and other institutions supposed to boost Buddhists' positions on the religious market, has been regarded as indispensable inside the Buddhist community. It has been also affecting the ways in which the role of the state and sangha's relationship vis-a-vis the state are being perceived by Korean Buddhists.
Vladimir Tikhonov is a professor of Korean and East Asian studies at the Department of Culture Studies and Oriental Languages, Oslo University. Previously, he taught at Kyunghee University (Seoul, 1997-2000). His research focuses on the history of modern ideas in Korea and currently on Korean Communist movement. He published Social Darwinism and Nationalism in Korea: the Beginnings (Brill, 2010) as well as Modern Korea and its Others: Perceptions of the Neighbouring Countries and Korean Modernity (Routledge, 2015).He also co-edited Buddhist Modernities - Re-inventing Tradition in the Globalizing Modern World (Routledge, 2017) and Military Chaplaincy in an Era of Religious Pluralism (Oxford University Press, 2017). His current-affairs contributions to South Korea's progressive Hankyoreh Daily can be found here: https://www.hani.co.kr/arti/SERIES/498/home01.html. His blog (in Korean) is: https://blog.naver.com/vladimir_tikhonov​
Organizer: Numata Zentrum für Buddhismuskunde
Venue: ZOOM online lecture, Please  contact(corinna.lhoir"AT"uni-hamburg.de) us for the link. 
Abendkurs Sanskrit - this course will take place in German only - 
Mit dem Abendkurs Sanskrit bieten wir Ihnen hier am Numata Zentrum für Buddhismuskunde der Universität Hamburg eine universitätsnahe Möglichkeit des Sanskritstudiums außerhalb des Hörsaals.
Dieser Kurs vermittelt die Grundlagen des Sanskrit, sodass nach erfolgreichem Abschluss zum einen einfache Prosatexte selbstständig gelesen werden können und zum anderen ein weiterführendes Studium in Eigenregie möglich ist.
Über einen Zeitraum von insgesamt 14 Kursterminen hinweg werden wir uns, beginnend im Wintersemester 2021/22, die Grundbausteine des Sanskrit durch praktische Übungen erschließen. Wir lernen nach dem Buch "Sanskrit - Devavāṇi. Die Sprache aus der Stadt der Götter"  von Jutta Zimmermann. Die Kursinhalte umfassen u.a. die Schrift (die Devanāgarī), Aufbau und Verwendung thematischer Verben, Aufbau und Verwendung von Substantiven der häufigsten Endungen und ihrer Fälle sowie die Adjektive.
Textpassagen aus dem Lehrbuch (u.a. aus dem Pañcatantra und aus den Upanischaden) werden in Abstimmungen mit den Kursteilnehmenden durch weiteres Material aus der indischen Sanskrit-Literatur ergänzt.
Kenntnisse der grammatischen Terminologie sind zwar hilfreich, aber nicht Voraussetzung für eine erfolgreiche Teilnahme.
Termine
Der Kurs findet im Wintersemester 2021/22 immer dienstags in der Zeit von 18-20 Uhr statt. Kursbeginn ist Dienstag, der 19. Oktober. 
Anmeldung
Die Kursteilnahme ist kostenfrei. Für Studierende besteht die Möglichkeit, bei erfolgreicher Teilnahme zwei ECTS zu erhalten. 
Bitte senden Sie eine Mail an buddhismuskunde"AT"uni-hamburg.de  mit den folgenden Informationen: Name, Vorname, Kontakt (e-mail und Telefonnummer), sowie zwei Absätze zu Ihnen und zu Ihrer Motivation, Sanskrit zu lernen.
Dozent: Leo Maximilian Koenig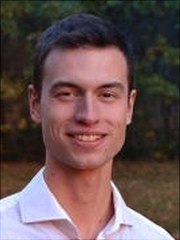 Leo Koenig ist Student des Masterprogramms Buddhist Studies an der Universität Hamburg.  Er studiert seit  2016 in Hamburg und verbrachte ein Auslandsjahr am Dharma Drum Institute of Liberal Arts in Taiwan. Dort waren seine Schwerpunkte Sanskrit, Chinesisch und Tibetisch. Erfahrungen in der Lehre konnte er in seiner mehrjährigen Tätigkeit als studentischer Tutor für Sanskrit und modernes Hochchinesisch sowie in diversen Sanskrit-Workshops sammeln.
Leo König ist Dozent der jährlichen Sanskrit Yoga Summer Class am  Wissenschaftsschwerpunkt Yogastudien.