Veranstaltungen
Abendkurs Sanskrit (Online-Veranstaltung)
Mit dem Abendkurs Sanskrit bieten wir Ihnen hier am Numata Zentrum für Buddhismuskunde der Universität Hamburg eine universitätsnahe Möglichkeit des Sanskritstudiums außerhalb des Hörsaals.
Dieser Kurs vermittelt die Grundlagen des Sanskrit, sodass nach erfolgreichem Abschluss zum einen einfache Prosatexte selbstständig gelesen werden können und zum anderen ein weiterführendes Studium in Eigenregie möglich ist.
Über einen Zeitraum von insgesamt 14 Kursterminen hinweg werden wir uns, beginnend im Wintersemester 2023/24, die Grundbausteine des Sanskrit durch praktische Übungen erschließen. Wir lernen nach dem Buch "Sanskrit - Devavāṇi. Die Sprache aus der Stadt der Götter" von Jutta Zimmermann. Die Kursinhalte umfassen u.a. die Schrift (die Devanāgarī), Aufbau und Verwendung thematischer Verben, Aufbau und Verwendung von Substantiven der häufigsten Endungen und ihrer Fälle sowie die Adjektive.
Textpassagen aus dem Lehrbuch (u.a. aus dem Pañcatantra und aus den Upanischaden) werden in Abstimmungen mit den Kursteilnehmenden durch weiteres Material aus der indischen Sanskrit-Literatur ergänzt.
Kenntnisse der grammatischen Terminologie sind zwar hilfreich, aber nicht Voraussetzung für eine erfolgreiche Teilnahme.
Termine
Der Kurs findet im Wintersemester 2023/24 ab dem 17.10.2023 immer dienstags in der Zeit von 18.15-19.45 Uhr statt. Es werden keine Sprachkenntnisse des Sanskrit vorausgesetzt. Der entsprechende ZOOM-Link wird Ihnen später mitgeteilt.
Anmeldung
Bitte melden Sie sich bis Ende September an unter https://www.zfw.uni-hamburg.de/kontaktstudium/anmeldung/230817-kst-anmeldeformular.pdf . Mehr zum Kontaktstudium der Uni Hamburg finden Sie unter https://www.zfw.uni-hamburg.de/kontaktstudium.html . Der Sanskrit-Kurs hat folgende Nummer: 57-480 Sanskrit: Basiswissen I. Wir weisen Sie darauf hin, dass das Teilnahmeentgelt von 145,00 Euro (zu entrichten an die Uni Hamburg) Ihnen die Tür zu vielen anderen Kursen der Universität öffnet.
Bitte senden Sie zudem eine Mail direkt an den Dozenten, Herrn Hoth: maximilian.hoth@studium.uni-hamburg.de( maximilian.hoth"AT"studium.uni-hamburg.de) mit den folgenden Informationen: Name, Vorname, Email.
Dozent: Maximilian Hoth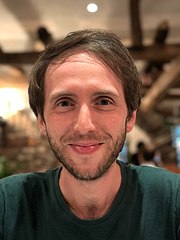 Maximilian Hoth ist Student des Masterprogramms Yoga Studies an der Universität Hamburg. Er studierte Indologie und Japanologie in Hamburg und schloss 2023 sein Bachelorstudium mit einer vergleichenden Arbeit zur Gheraṇḍasaṃhitā und der weniger bekannten Haṭhayogasaṃhitā ab, beides Texte, die auf Sanskrit verfasst wurden. Sein Studienschwerpunkt liegt auf mittelalterlichen und frühneuzeitlichen Haṭhayoga- und Tantratexten in Sanskrit und Hindi. Erfahrungen in der Lehre konnte er in der Vergangenheit während seiner mehrjährigen Tätigkeit als studentischer Tutor für Sanskrit an der Universität Hamburg sowie als selbstständiger Yogaunterrichtender sammeln.
Ways to Cultivate Mindfulness
in Indian and Tibetan Buddhism
Dzogchen Advice by Jigme Lingpa and His Sources
A lecture by Marc-Henri Deroche (Associate Professor, Kyoto University)
Date and time: June 21, 2023, 10:00 am
Venue: ZOOM Online-lecture
Meeting ID:635 1147 6317
Passcode:94604818
ZOOM Link:
https://uni-hamburg.zoom.us/j/63511476317?pwd=T2tJMVJHelQzdW5rUEJ5VzI4MWJoUT09
This lecture will focus on "mindfulness" (Skt. smṛti, Tib. dran pa) as it has been understood and cultivated in Indian and Tibetan Buddhism, according to the typology formulated by Jigme Lingpa (1730-1798). The latter was a famous master in the Tibetan lineage of Dzogchen (i.e. "the Great Perfection") that is considered in this tradition to integrate the essence of all Buddhist teachings. We will start by examining the current transdisciplinary academic field of mindfulness, and reflect upon the specific contribution of humanities, philosophy, philology, and especially Buddhist studies, to improving our understanding of the concept of mindfulness. Then we will investigate Jigme Lingpa's twofold typology of (1) a deliberate mindfulness according to his classical Indian Mahāyāna sources, and (2) a non-dual mindfulness that is consistent with Dzogchen teachings. For the first type, we will thus explore the close relationship between mindfulness and wisdom by studying especially the integration of memory, judgment, and attention on the path of Mahāyāna (with Asaṅga and Vasubandhu); as well as its underlying moral philosophy of mindful awareness, carefulness, and self-examination (with Śāntideva). Concerning the second element of Jigme Lingpa's typology, we will examine thus the "distinctive mindfulness of Dzogchen" that is, in this lineage, considered to be inseparable from "pure awareness" (rig pa), or the true nature of the mind, beyond subject-object duality. But we shall see how, according to this Tibetan author and his successors, these two ways to sustain mindfulness are to be practically combined, depending on various circumstances, so that the entire way of life can become infused with a heightened sense of presence and freedom, moment by moment. Ultimately, we will inquire into the possible significance of these ancient sources for our contemporary construct of mindfulness.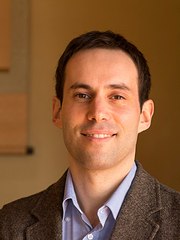 Marc-Henri Deroche is Associate Professor at Kyoto University, Japan, where he teaches Buddhist and Tibetan Studies. His current research focuses on the notion of mindfulness at the crossroads of Buddhism, philosophy, and psychology, with a focus on classical Mahāyāna sources and later Tibetan lineages, especially Dzogchen. He holds a PhD in East Asian Studies at the École Pratique des Hautes Études (Paris). His publications include a monograph, Une quête tibétaine de la sagesse: Prajñāraśmi (1518-1584) et les sources de l'attitude impartiale (ris med) (Brepols), an edited special issue of the journal Religions titled Study, Reflection, and Cultivation: Integrative Paths to Wisdom from Buddhist and Comparative Perspectives, and articles appearing in journals such as Asian Philosophy, Philosophy East and West, Eidos, Journal of Buddhist Ethics, etc.

Making the Buddhist World: Encounter, Networks, and Colonialism in the Japanese Reception of Sri Lankan Buddhism, 1872-1894
A lecture by Stephan Kigensan Licha (Faculty member, University of Heidelberg)
Date and time: June 27, 2023, 6:15 to 7:45 pm
Venue: AAI, ESA-O 121
In recent scholarship, the formation of the "Asian world religion Buddhism" has commonly been studied as having occurred in a discursive space informed, or rather deformed, by Western colonial ambitions in Asia. Today's presentations seeks to go beyond this East/West axis and instead to consider how relationships between Asian Buddhist protagonists themselves impacted the modern map of the Buddhist world. The presentation focuses on the encounter between Sri Lankan and Japanese Buddhists from the 1870s onwards and consider its increasing institutionalization in trans-local networks as well as its transformation into a vehicle for Japanese imperial and colonial concupiscence from the mid-1890s onwards. I will argue that central to these developments was the conscious manipulation of confluences between Western scholarly and Eastern scholastic conceptual schemes, especially as they involve the Hīnayāna or "Small Vehicle" and its transposition from a doctrinal or textual into a political register. I will close by considering some of the ways in which the legacy of these developments still continues to haunt contemporary practitioners and scholars alike.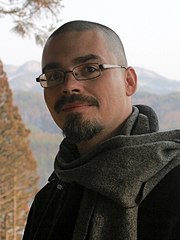 Stephan Kigensan Licha received his PhD from SOAS in 2012 and is a faculty member in the Department of Japanese Studies at the University of Heidelberg. He specializes in the intellectual history of East Asian Buddhism, with an emphasis on the tantric, Tiantai/Tendai, and Chan/Zen traditions during the pre-modern, and the global history of Buddhist modernism during the modern period. His monograph, "Esoteric Zen: Zen and the Tantric Teachings in Premodern Japan" is forthcoming with Brill, and he is currently completing a second monograph preliminarily entitled, "Amida in the Colonies."
Reconsidering the Historiography of the Madhyamaka School
Workshop
December 1–3, 2022
The Madhyamaka school, along with the Yogācāra, is one of the two principal schools of Indian Mahāyāna Buddhism, which was founded by Nāgārjuna (ca. 150–250 CE). The tenet of this school that "all things are svabhāvaśūnya (devoid of intrinsic nature)" has great influence on Buddhism both inside and outside of India, specifically, East Asia and Tibet. Due to lack of Indian sources, modern scholars have constructed the history of the school, mainly based on Tibetan transmission. However, since 2000, new manuscripts of Mādhyamikas' basic texts were discovered; the increase in the number of the texts accessible to original Sanskrit has changed significantly the circumstances of Madhyamaka studies. It is therefore time to reconsider and reconstruct the history of the Madhyamaka School. The conference is a kickoff-workshop for investigating the issues. Together with leading researchers in this field, the first conference discusses with methodologies in which the history of the school is restored, and its periodization is made.
A flyer can be found here. A timetable is found here. 
To register and receive the Zoom ID, please send an email to arihiro.kosaka@uni-hamburg.de( arihiro.kosaka"AT"uni-hamburg.de)
Venue:  Hamburg University,  Akademischer Senatssaal, Edmund-Siemers-Allee 1, Hauptgebäude
Convenor:  Arihiro Kosaka
Participants 

Keynote Speech: 
Leonard van der Kuijp (Harvard University)
Participants:
Anne MacDonald (Austrian Academy of Sciences)
Ryo Nishiyama (Kyoto University)
Hiromichi Sasaki (Kyoto University)
Masaki Tamura (National Institute of Technology, Kagawa College)
Zhouyang Ma (Harvard University)
Theresa Bachhuber (Hamburg University)
Venerable Hejung (Hamburg University)
Ryan Conlon (Hamburg University)
Arihiro Kosaka (Hamburg University)
Buddhism in China – Past and Present
Academic Offline Dialogue at Hamburg University
Buddhism in China has gone through a history of two thousand years and is still developing further. It is object of research and further interest of several scholars and students at Hamburg University, especially in the Numata Center for Buddhist Studies.
After a recent growth of online based communication, this initiative brings together those who would like to participate in a direct exchange of information and academic research. As a Research Fellow of the Numata Center for Buddhist Studies with a China focus, Carsten Krause would like to welcome everybody to join an academic offline dialogue twice this term:
Time:
Friday, 3th June, 16.00-17.30: Buddhism in China – Past
Friday, 8th July, 16.00-17.30: Buddhism in China – Present
Location:
Asien-Afrika-Institut, Edmund-Siemers-Allee 1, Flügel Ost, Raum (Room) 123
A flyer can be downloaded here. 
Contact:
Dr. Carsten Krause
Research Fellow at the Numata Center for Buddhist Studies, Hamburg University
( carsten.krause"AT"uni-hamburg.de)
Please register via e-mail to: carsten.krause@uni-hamburg.de( carsten.krause"AT"uni-hamburg.de)