And Guṇaprabha revived the Vinayapiṭaka (德光乃再弘律藏): The Vinayasūtra and the rise of the Mūlasarvāstivādin tradition
28 November 2018
And Guṇaprabha revived the Vinayapiṭaka (德光乃再弘律藏): The Vinayasūtra and the rise of the Mūlasarvāstivādin tradition 
Prof. Dr. Hong Luo, Professor for religious studies at the Center for Tibetan Studies, Sichuan University, China
November 28, 2018, 4.15 - 5.45 pm.
For Xuanzang 玄奘 (600‒664), Guṇaprabha (550‒630) is an unsuccessful Buddhist misled by the hinayanic doctrine. For Yijing 義淨 (635‒713), who, like Xuanzang, studied in Nālandā, however, Guṇaprabha is a great Vinayadhara whose achievements match those of Nāgārjuna and Asaṅga.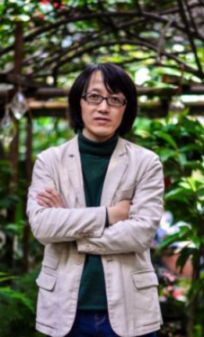 Along with the positive account of Guṇaprabha, Yijing also documented for the first time the term *Mūlasarvāstivādanikāya in the Nanhai Jigui Neifazhuan 南海寄歸內法傳. We shall weigh the divergences between the records of the two Chinese pilgrims against the related Sanskrit and Tibetan materials, and suggest that the Vinayasūtra, more precisely, Guṇaprabha's Vinayasūtra was an unmistakable sign of the rise of the Mūlasarvāstivādin tradition.
Prof. Dr. Hong Luo received his PhD from Peking University in 2007 with a dissertation on the Pravrajyāvastu of Guṇaprabha's Vinayasūtra. From 2007 to 2017, he was affiliated with the China Tibetology Research Center and worked for cooperative international projects on editing Sanskrit manuscripts preserved in Tibet. In 2018, he became professor for religious studies at the Center for Tibetan Studies of Sichuan University, China.
Organizer: Numata-Zentrum für Buddhismuskunde der Universität Hamburg
Location: Edmund-Siemers-Allee 1, ESA-Ost, Room 120
The Flyer can be found here.
---
---